Lease ending? Trading up? Buying out?
PATRIOT HYUNDAI IS AN 
AUTHORIZED 
LEASE RETURN CENTER!
Here at Patriot Hyundai of El Monte we have everything for everyone and we're here to help and fully disclose to you your options when performing a lease return. 
Each comes with it's own benefits
Options in completing your lease return
OPTION 1) Perform a self assessment (video below after!)
Bring your vehicle into the dealership to have Hyundai fully assess your vehicle at a later date.
Benefit:
- Can be done at any time b
y you! 
Downside:
- Time consuming for you 
- Like many people, you're paranoid about every scratch, you'd rather leave it to the experts!
- Your assessment could be incorrect and there could be future charges from Hyundai. SURPRISE!
OPTION 2) Opt out of the self assessment, have Hyundai Finance assess it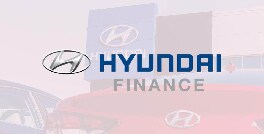 Have Hyundai come to your location and perform an assessment. 
You will then be reassessed after dropping the vehicle at the dealership by Hyundai at a later date. 
Benefits:
- Convenient to have Hyundai come to you
Downside:
- Hyundai reserves the right to a new assessment months later if there is an issue missed by the original assessment. SURPRISE!
OPTION 3) Perform your assessment with us present at the dealership

Bring the vehicle to the dealership and perform your self assessment as we assist you during the process and help navigate you through a pre-assessment from Hyundai to
help you
avoid unknown or hidden costs. 
Benefits include: 
- Full assessment with you present with the dealership, you will have full knowledge of any potential work required BEFORE Hyundai can charge you. 
- Liability and Responsibility of vehicle is with Dealership staff who work with you on your lease return
- NO future SURPRISES!
Downsides: 
- This can be time consuming and without an appointment may take up to 30 minutes to complete. 
Regardless of what option you choose, we're here to help you. For lease-return questions or concerns. Please fill out your information and we will assist you!